USA Road Trip Series - 2016
This series of 33 drawings was created over about 30 days (October, 2016) while on a road trip starting on Long Island, NY & ending in Wichita Falls, TX.
My boyfriend, mother and I drove my brother's car to see him graduate from the US Air Force in San Antonio, TX. After the graduation ceremonies, my mom took a plane back home to LI, my brother hopped on a bus to another base in Wichita Falls and my boyfriend and I took the car further west. For the first time, we saw Chaco Canyon National Park, The Grand Canyon, Las Vegas, The Pacific Ocean, San Diego, The Golden Gate Bridge, The Redwood National Forest, Salt Lake City, and so many more amazing sights along the way. We eventually reunited with my brother and handed the car off to him at the Air Force base then flew home.
I worked on these drawings while covering hundreds of interstate miles each day or while resting in hotel/motel rooms. Written on the back of each drawing is the location (or nearest location) of where we were when I deemed each drawing complete. The drawings are also signed and numbered out of 33.
I feel that working on this series while on the maiden voyage through our home country was the perfect method for me to connect with the experience in my own way. I hope that the viewer enjoys these works and connects in his/her own way!
To purchase artwork
or to request more information/detailed pictures
of any piece listed, please email: AngelaCNewman@yahoo.com
*prices listed before shipping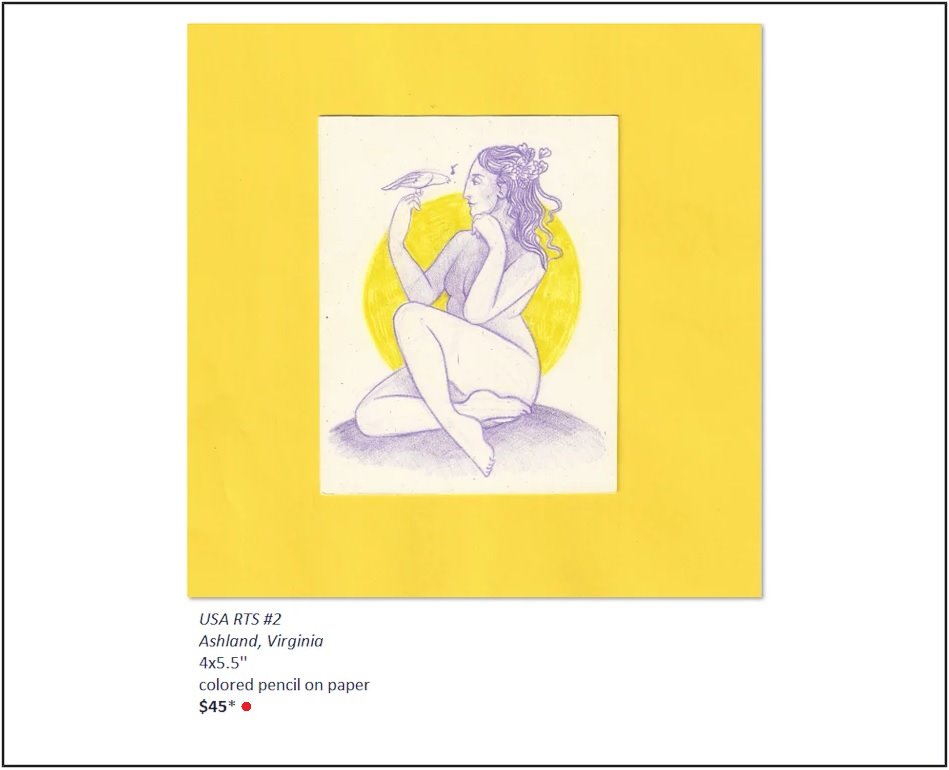 Up Next:
Studio Clean-Out Sale!